NHL Expansion Draft results: Seattle Kraken pick Mark Giordano, Jordan Eberle, Brandon Tanev to lead roster
The former Calgary captain leads the NHL's newest franchise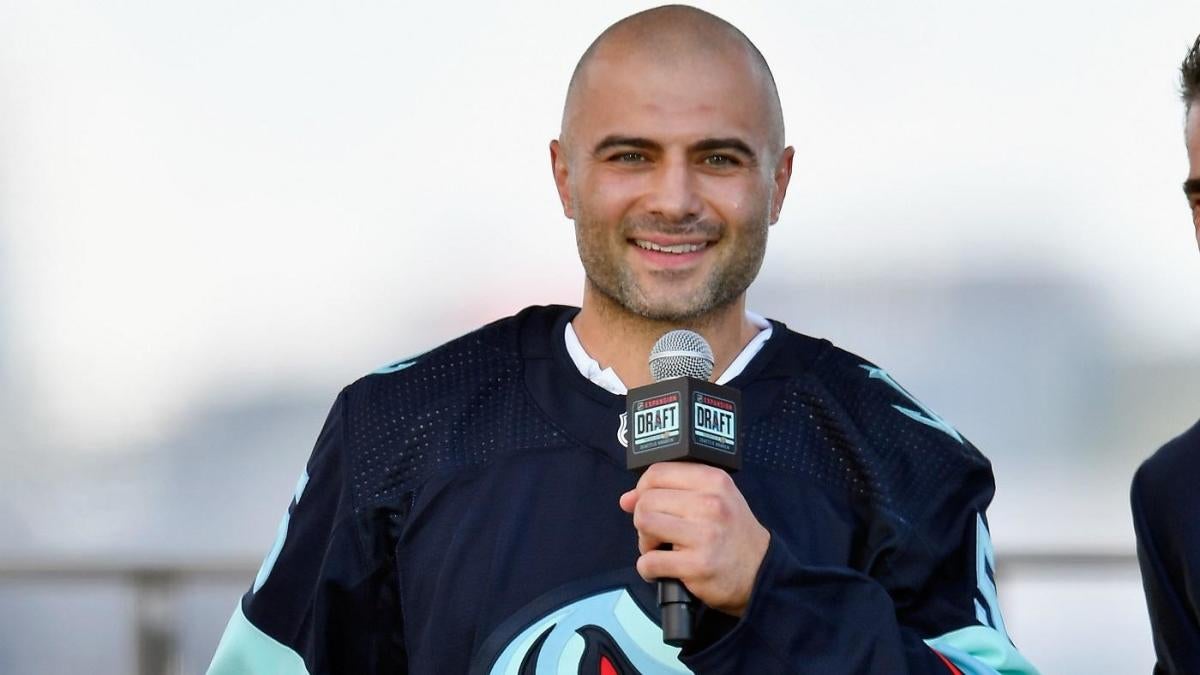 The upstart Seattle Kraken built their roster within on Wednesday, selecting a player from every team except the Vegas Golden Knights as part of the NHL Expansion Draft. Mark Giordano, a former NHL All-Star, Norris award winner and long-time Calgary Flames team captain was Seattle's most notable addition. 
Vince Dunn (St. Louis Blues) and Yanni Gourde (Tampa Bay Lightning) are also headed to Seattle and will bring valuable championship experience, as they've collectively been a part of the last three Stanley Cup winners. 
Overall, Seattle selected 15 forwards, 12 defensemen and three goaltenders on the night. It was required to select at least 14 forwards, nine defensemen and three goaltenders. 
Along with the player selections, ESPN announced the Kraken's regular-season and home openers. On Oct. 12 Seattle will battle the NHL's second-newest team, the Vegas Golden Knights, on the road before hosting the Vancouver Canucks on Oct. 23. 
The Kraken hope their new additions will lead to as fast a start as the Golden Knights', who reached the Stanley Cup Final in their inaugural 2017-18 season and the Stanley Cup semifinals in two of the next three years. 
Seattle's NHL Expansion Draft selections
Jeremy Lauzon, D, Boston BruinsWilliam Borgen, D, Buffalo SabresDennis Cholowski, D, Detroit Red WingsChris Drieger, G, Florida PanthersCale Fleury, D, Montreal CanadiensJoey Daccord, G, Ottawa Senators Yanni Gourde, C, Tampa Bay LightningJared McCann, C, Toronto Maple LeafsMorgan Geekie, C, Carolina HurricanesGavin Bayreuther, D, Columbus Blue JacketsNathan Bastian, RW, New Jersey DevilsJordan Eberle, RW, New York IslandersColin Blackwell, C, New York RangersCarsen Twaryenski, LW, Philadelphia FlyersBrandon Tanev, D, Pittsburgh PenguinsVitek Vanecek, G, Washington CapitalsTyler Pitlick, C, Arizona CoyotesJohn Quenneville, C, Chicago BlackhawksJoonas Donskoi, RW, Colorado AvalancheJamie Oleksiak, D, Dallas StarsCarson Soucy, D, Minnesota WildCalle Jarnkrok, C, Nashville PredatorsVince Dunn, D, St. Louis BluesMason Appleton, C, Winnipeg JetsHaydn Fleury, D, Anaheim DucksMark Giordano, D, Calgary FlamesAdam Larsson, D, Edmonton OilersKurtis MacDermid, D, Los Angeles KingsAlexander True, F, San Jose SharksKole Lind, RW, Vancouver Canucks