US casino giant MGM Resorts battles 36-hour outage after cyber attack
10 September Incident Impairs MGM Casinos In Las Vegas
Release Date: September 12, 2023 at 4:45 PM
The MGM Resorts group, a big player in the leisure and hospitality industry in the US, is currently struggling with a problem caused by a cyber attack. Due to the attack, several systems across its properties have had to be shut down, and as a result, guests are having to use handwritten materials for front desk and concierge requirements. The attack has also made it impossible for guests to use slot machines and there have been reports that guests are unable to access their rooms.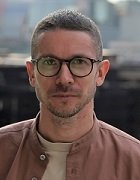 It seems that a situation started on Sunday, September 10th that impacted many vacation spots throughout the United States. Among the affected destinations were many of the top gambling establishments found on the famous Las Vegas Strip, such as the Bellagio, Excalibur, Luxor, Mandalay Bay, MGM Grand, and New York New York.
The website formerly known as Twitter, which is now X, has published a statement regarding MGM Resorts' cyber security issue. According to the statement, some of MGM Resorts' systems were compromised.
As soon as we discovered the problem, we immediately initiated an inquiry with the help of renowned outside cybersecurity professionals. We informed the authorities and promptly took measures to safeguard our infrastructure and information, which included closing down some systems. We are still investigating and working arduously to uncover the extent and specifics of the situation.

At present, MGM's primary webpage is not accessible and the company is requesting patrons to reach out to them via phone. MGM has stated that their resorts, encompassing eating, amusement, and gaming amenities, are up and running. The company has also refuted claims that guests have been prevented from accessing their rooms and suites.
At the moment, it is not known what kind of breach has occurred, but Nevada has strict rules about disclosing breaches. MGM Resorts has taken many systems offline, which points to the possibility that a ransomware attack is being contained by their security and IT teams.
According to Ryan McConechy, who is the chief technology officer of Barrier Networks, it is common for organizations with large and intricate networks to shut down their systems regularly. However, the reason for doing so will remain obscure until MGM gives more details.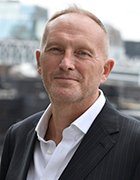 According to McConechy, it was a very expensive decision. Every single minute that the gaming area was closed, MGM was losing a lot of money. Additionally, their reservations and websites were still not functional, causing the company to experience significant financial setbacks.
McConechy mentioned in an email to Computer Weekly that organizations likely implement this measure to hinder attackers from accessing other areas of their network or to stop malware from spreading. However, proper network segmentation can typically prevent such extensive periods of downtime.
In order to prevent the spread of malware and minimize financial losses due to downtime, entities need to categorize their resources to ensure that attackers cannot gain access to the entire network simultaneously. By doing so, any security incidents can be limited to a specific area, allowing for easier detection and management.

According to Erfan Shadabi, who is an expert in cyber security employed by Comforte AG, the cyber attack revealed more fundamental security problems within the hospitality industry.
During this time where technology is changing the way the tourism industry works, it's crucial to have systems that are connected and rely on data-driven methods. However, this also makes the industry more vulnerable to hackers who are looking to either make money or cause harm by taking advantage of security weaknesses.
The issue at MGM Resorts is a clear representation of the larger problem at hand. The tourism industry needs to acknowledge how important technology is in improving the experiences of their customers, streamlining their own operations, and allowing for worldwide connection. This means investing more resources into improving their cyber security measures.
Last week, SpiderLabs, the research unit of Trustwave, published a report stating that 31% of hospitality businesses disclosed experiencing a breach in their data, with 89% of these having it happen several times within a single year.

The report highlighted certain obstacles to cyber security that are only found in the hospitality industry, for instance, a workforce that is less skilled and works seasonally, frequent changing of users, networks that are open to the public and with the potential to be compromised, and security issues related to physical access.
Simultaneously, the hospitality industry has been adopting fresh technologies, including generative AI which enhances guest encounters, as well as contactless payments and a growing dependence on external tech vendors. However, these advancements also bring about potential hazards.
Kory Daniels, the CISO of Trustwave, pointed out that the hospitality industry has to maintain a fine balance between ensuring the security of guests and providing state-of-the-art technology to please them, as these two are of utmost importance in this field.
Read more