Gastech: Experts agree on gas as best choice for energy transition
Specialists at the ongoing Gastech conference in Singapore have reached a consensus that natural gas represents the optimal selection for the shift in energy sources. This conclusion has been derived from the information exchanged at the conference.

At the gathering, Ekperikpe Ekpo, the Minister of State for Gas in Nigeria, expressed that Nigeria's energy transition endeavors are centered around embracing natural gas as a viable source.
Tarek El Molla, the Minister overseeing Egypt's petroleum and mineral resources, has expressed the belief that natural gas is the optimal option for facilitating the shift towards sustainable energy. However, he also acknowledges that significant investments are essential to effectively develop and enhance this sector.
Furthermore, Joseph McMonigle, the Secretary General of the International Energy Forum (IEF), stressed the importance of having open and inclusive discussions regarding decarbonization prior to the COP 28 Summit. He urged all parties involved to focus on making advancements rather than pursuing perfection.
At the conference, delegates from ExxonMobil, Eni, Chevron, Shell, and Vitol emphasized the worldwide liquefied natural gas (LNG) market as a robust sector with the ability to fulfill the requirements of the forthcoming energy system.
LNG, according to Cristian Signoretto, the Eni's Director of Global Gas and LNG, is set to be the upcoming dominant force in the energy sector. Signoretto firmly believes that LNG holds tremendous potential in spearheading the energy industry into the future.
According to Colin Parfitt, Chevron's Midstream President, there will be an increase in gas supply by the end of this decade. Parfitt stated that
In a recent statement, Peter Clarke, the esteemed Senior Vice President of Global LNG at ExxonMobil Upstream, expressed his viewpoint.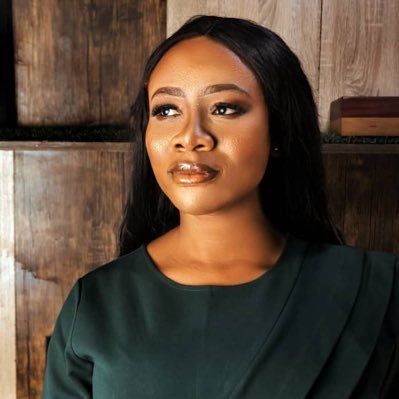 Get the Nairametrics App to stay updated with the latest news and market insights.
Omono Okonkwo is a highly skilled professional in the field of Mass Communication, with a successful career of over ten years in various aspects of the industry. She has proven expertise in Print, Digital, and Broadcast Journalism, Copywriting, Research and Writing, Podcasting, Public Speaking, and an extensive understanding of Energy Markets. In 2016, Omono Okonkwo officially started her involvement in energy market coverage by becoming the country correspondent for Nigeria with Natural Gas World, which is a branch of Minoils Media located in Vancouver, Canada. Since then, she has consistently exhibited exceptional performance and made a significant impact on the ever-evolving energy sector.
Read more