Guy into 800m final and Will seventh in High Jump final
Wednesday 3rd August 2022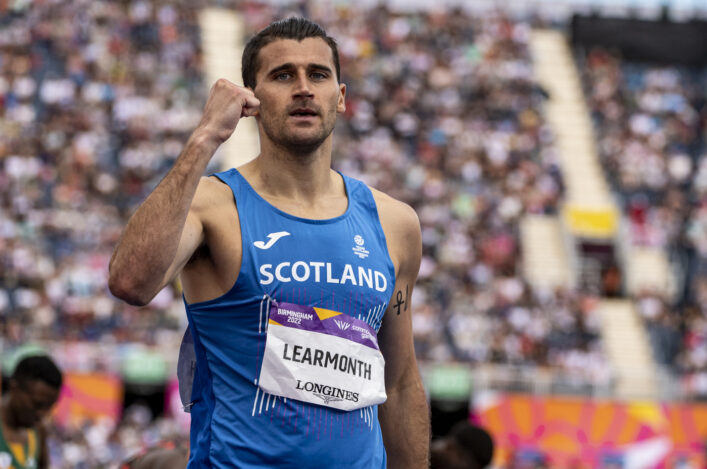 Morning Session
Results and schedule
Nicole Yeargin set the tone with a third place finish in her Women's 400m heat to automatically progress to the semis with a run of 52.52 seconds.
Zoey Clark then followed that up in fine style with strong home straight run for second in her heat in 51.84 to go through, too.
And Guy Learmonth topped it all off for Team Scotland supporters with an excellent late kick over the last 150m or so to take second in the 800m heats and win a place in Sunday's final.
It's the second of his career after finishing in sixth at Hampden in Glasgow 2014.
'It has been a rollercoaster past few months for me as I've mentioned before but the past four or five weeks have been really good,' said Guy.
'So that performance did not really surprise me. I just had to be a wee bit patient – which isn't easy with 30,000 people in the stadium making incredible noise – and I felt I timed the kick well. When I came into the home straight I felt good and was very confident of making top two.
'I have to be honest and say we were annoyed on Tuesday night when it changed very late on and a round was taken out. Top two plus two others straight into a final is pretty cut-throat for Men's 800m at a championships.
'But it's worked out and I am in the final again. Hampden was eight years ago and I've had a lot of experience of championships since then. I love to represent Team Scotland and hopefully I can bring out my best on Sunday.'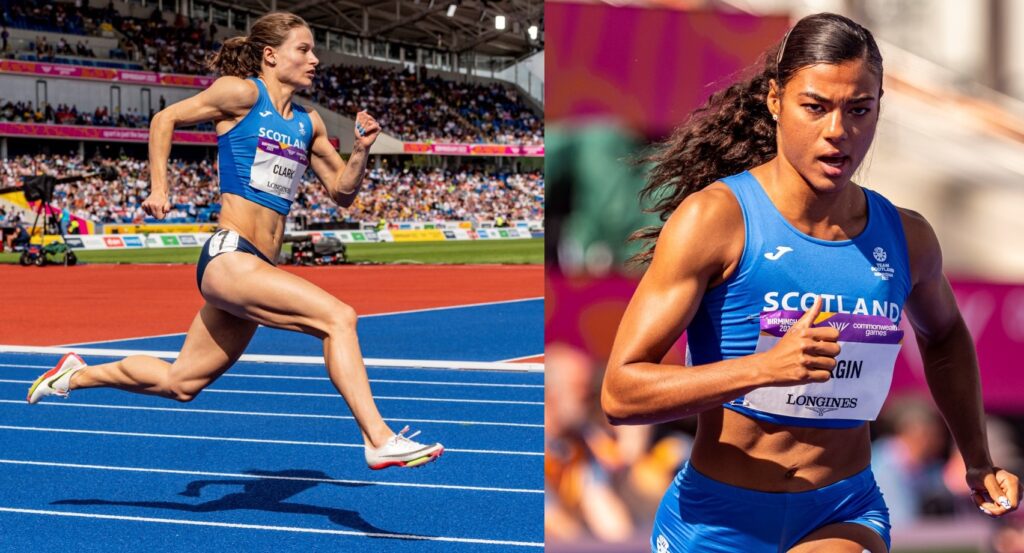 Photos by Bobby Gavin
+++
Evening Session
Will Grimsey finished in seventh place in the Men's High Jump final – with David Smith in ninth.
Will cleared 2.19 and was longer in contention with David having made an early exit at 2.15.
It was not quite the performance that either had hoped for in a competition which generated a superb atmosphere at one end of the Alexander Stadium.
Adam Thomas was the first Scottish male in a 100m semi-final since Elliot Bunney in 1994 (outside of Para events).
He was determined to savour but had a simple assessment of a seventh place finish in a time of 10.40.
'That was pretty tough,' said Adam, still managing his trademark smile.
Alisha Rees, for her part, bridged a gap back to 1998 by competing in the Women's semi-final.
The Scottish Record holder was seventh in a time of 11.40 in what was a highly competitive event at this Games.
In the Men's T37/38 100m final, Scotland was represented by two athletes in Alexander Thomson and Ross Paterson.
Both have made strong progress in recent years to join our cohort of Scots at international level – with five involved at Birmingham 2022.
Ross duly finished in fifth place with a PB run of 11.95 seconds. Alexander, who had nursed an injury in the build-up, came home in seventh place in 12.23.
+++
Tags: Adam Thomas, Alexander Thomson, Alisha Rees, David Smith, Guy Learmonth, Nicole Yeargin, Ross Paterson, Will Grimsey, Zoey Clark
Related Articles
Birmingham 2022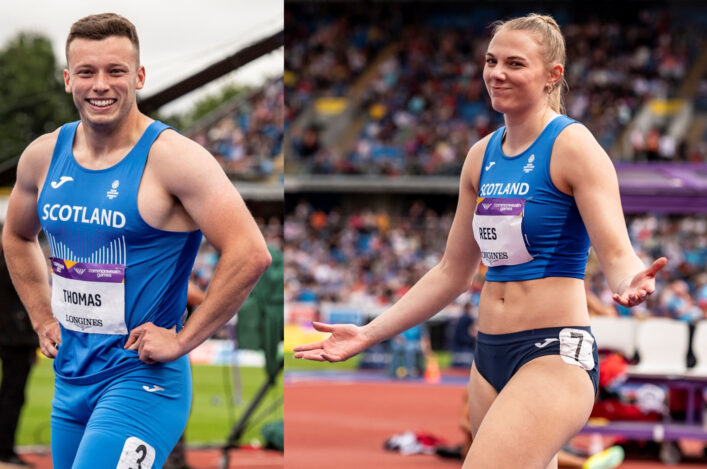 Birmingham 2022