Rumors of Possible Merger Between Apple and Disney Surface Once Again
It has been a topic of discussion among industry experts for a while, but it has never seemed probable: Apple, the biggest technology company globally, teaming up with Disney, the second-largest entertainment company in the world. This collaboration has always appeared very uncertain, even after Disney's successful acquisition of Twenty-First Century Fox's entertainment assets in 2019. However, there are now fresh rumors suggesting that a merger between the two giants may be in the works.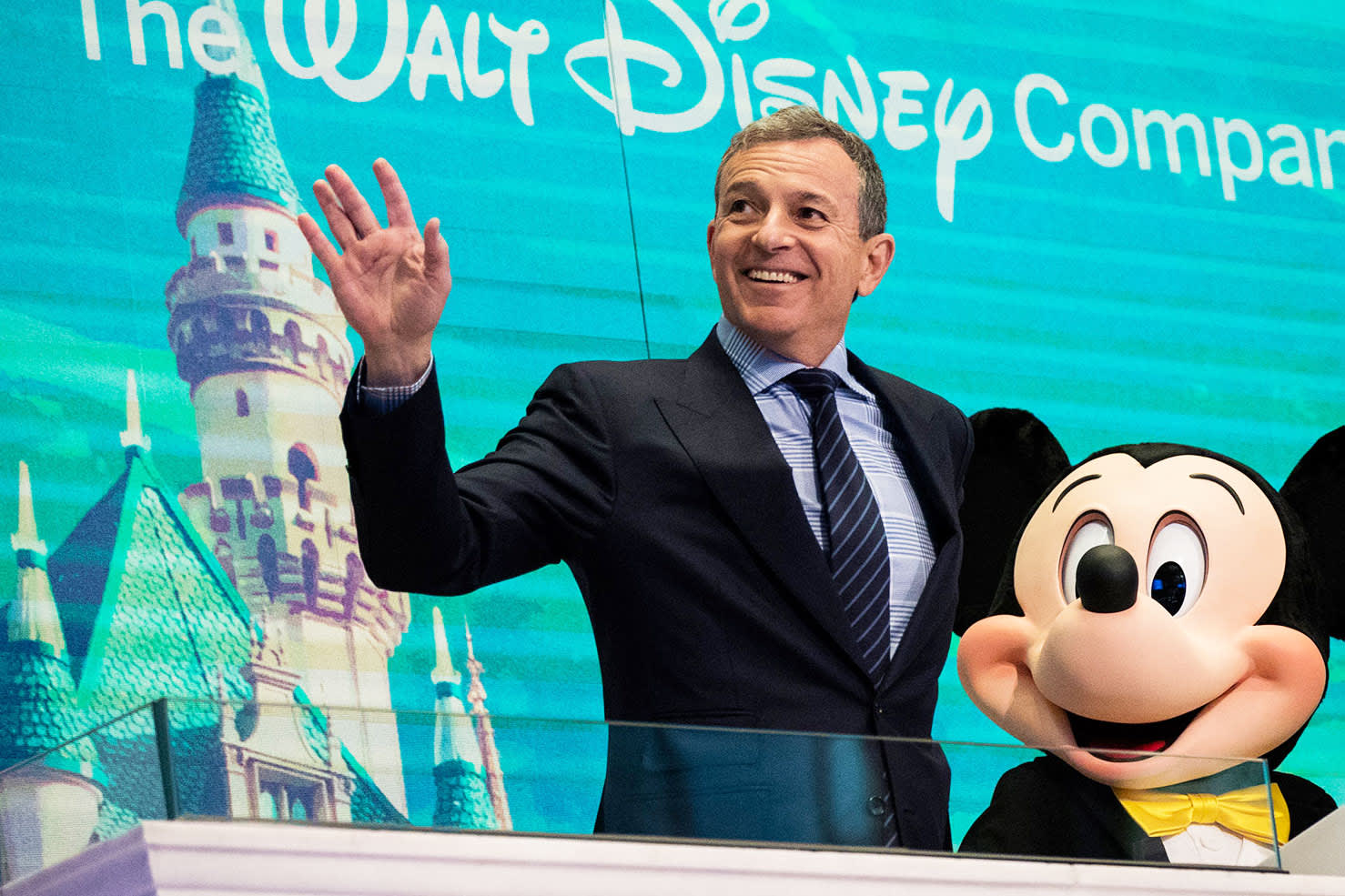 There has been a lot of talk about a potential merger for a while now. Steve Jobs had already established a connection with Pixar when he bought the computer animation company from George Lucas and Lucasfilm in 1986. Bob Iger then made a strategic move to fully acquire Pixar when Disney's own animated films were not doing so well, leading to an unexpected bond between two powerful figures in the industry. As a result of this acquisition, Jobs became one of Disney's major investors during a time of rapid growth for the company. Iger himself has discussed the possibility openly, even suggesting in his book The Ride of a Lifetime that if Jobs were still alive, they might have merged their companies. Despite this idea being portrayed as a lost opportunity, rumors continue to circulate about a potential merger between Disney and Apple.
The Hollywood Reporter has joined the discussion about the possibility of a major merger between Apple, valued at $2.8 trillion, and Disney, valued at $158 billion. Some insiders believe that while Apple may not be interested in purchasing Disney as it currently stands, they may be interested in acquiring a leaner version of Disney that has divested certain assets. Disney CEO, Bob Iger, has hinted that they may no longer need some of their television channels as they focus more on direct-to-consumer offerings. This has led to speculation that networks such as ABC and Freeform could potentially be sold for billions of dollars. Additionally, Iger has questioned the future of Hulu, which was expected to be integrated into Disney Plus once Disney completes its acquisition of the remaining shares of the streaming service. However, this acquisition would add to Disney's debt at a time when they are aiming to reduce spending. Both Apple and Disney have their own streaming services, with Disney having a larger audience and Apple offering more high-quality original content. A merger between the two companies would help streamline the number of streaming services in the market, which is becoming overcrowded and expensive. It would also provide Disney+ with compelling original content and give Apple's original programming a much wider audience.
Naturally, there are doubters who question this idea. Apple has never made such a significant acquisition before, and merging with Disney would involve dealing with numerous complex regulatory obstacles. Apple would have to adjust to completely different business models, such as television networks and theme parks, which might not align with their interests. In the event that Apple does pursue an acquisition, they might opt for a smaller studio like Lionsgate or Paramount instead. Additionally, on Disney's side, there are concerns about whether CEO Iger wants his legacy to be "The Man Who Sold the (Disney) World" after establishing his reputation through successful acquisitions, only to have his own company become an acquisition target. Iger's contract lasts until the end of 2026, allowing him considerable time to oversee such a sale if it is more than mere speculation. However, it is more likely that the board hired him to steer the company in a different direction rather than prepare it for a sale. Even if the company were to be sold, it would face challenging regulatory hurdles under less favorable conditions compared to Disney's acquisition of Fox's entertainment assets. However, given the limited overlap between Apple's and Disney's assets, it is possible that with sufficient divestment, Apple could navigate through these difficulties.
Currently, Bob Iger has ample opportunity to contemplate the future of the company and consider any necessary changes to adapt to the challenges of the twenty-first century. He still has another three years and four months remaining on his contract, giving him sufficient time. It is uncertain whether Disney will continue as an independent entity in an industry that is likely to be acquired by major tech giants, or if it will be definitively purchased by one of those larger tech corporations. This outcome is yet to be determined.
Grant has been a devoted follower of the Star Wars franchise since he was a child, having watched each film in theaters. When he's not devoting his time to his studies at college, he occupies himself by sharing updates on various Star Wars happenings for SWNN and providing general movie news on the affiliated website, Movie News Net. Additionally, he frequently contributes as a commentator on SWNN's podcast, The Resistance Broadcast.
Read more